The time is NOW | Ray White Digital | Real results in real-time
We've seen a lot of operational changes in the business landscape since COVID-19 hit the world. It has taught us as individuals many things, but it encouraged us to rethink the way we operate. The single most important thread that emerged post lockdown was this – Ray White is a marketing machine at its very essence. We don't build houses, we market and sell them.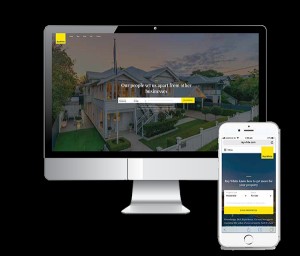 As the national market leaders we know that in order to achieve a premium price, the marketing is key. Our lockdown sales results instilled a sense of confidence in us, as digital marketers, knowing that 90% of the time a buyer's journey starts online. At Ray White, we are focusing on being a digital and environmentally aware real estate business.
So, if you are scrolling through the property guide and wondering where Ray White is, we're in your hand or in your pocket, on your screens or in your handbag.
Spring came early at Ray White. We are so sure of our digital expertise, that when you list and sell your property with Ray White Hawke's Bay, we will gift you an advanced digital marketing campaign for FREE! Talk to your Ray White licensed agent today.
Valid from the 1st August – 31st of October. Excludes property photography and an upload fee. T's and C's apply.
We are everywhere you are, we're online.